On the afternoon of June 2nd, along with colorful innocence and fun, "Drawing Young FengCai" 2018 FAW Toyota " Dream Car" global children's painting contest officially launched. FAW Toyota teamed up with national dealers to present a unique holiday greeting to children with car dreams in a happy and relaxing atmosphere. Small dreamers from all over the country gathered in FAW Toyota dealer shops to draw out colorful car dreams and enjoy weekend family time. FAW Toyota accompanies every little artist and spent an unforgettable children's day.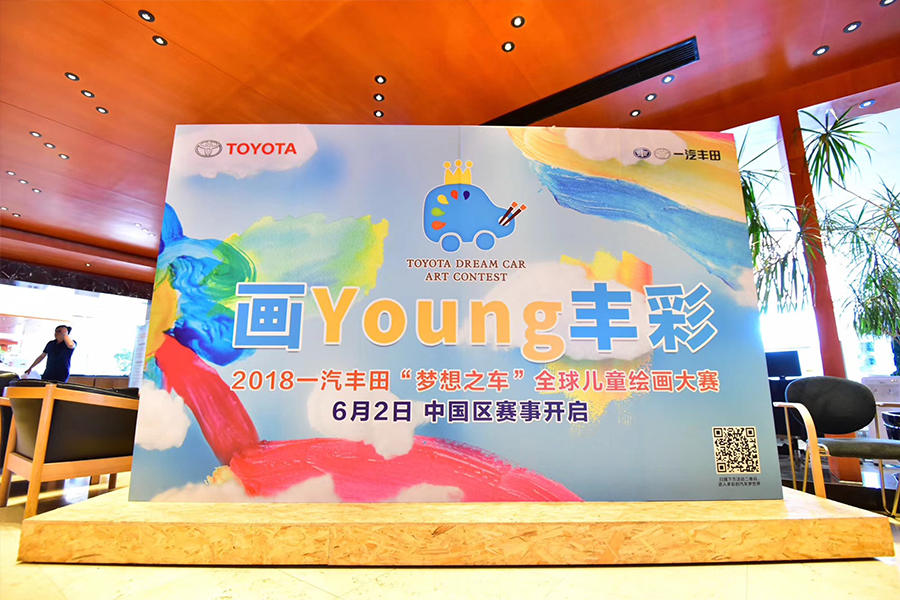 Create the happy ocean and let children paint their dreams
On that day, the hotness did not stop the enthusiasm of little "Feng Cai" artists. The children painted their dream cars at the delicate designed scenes inside dealer shops and shared paintings with their friends excitedly. The unique activities of the local dealerships also allowed participants enjoy car dreams and weekend time in a relaxing and enjoyable environment. Wonderful session settings and fun game interactions pushed the atmosphere of the painting contest to one climax after another. One parent at the event said that they used to rack their brains each year on Children's Day trying to make it different, but this year, thanks to FAW Toyota's "Dream Car" global children's drawing contest, not only can families spend the Children's Day together, kids can also have a meaning Children's Day in a special way.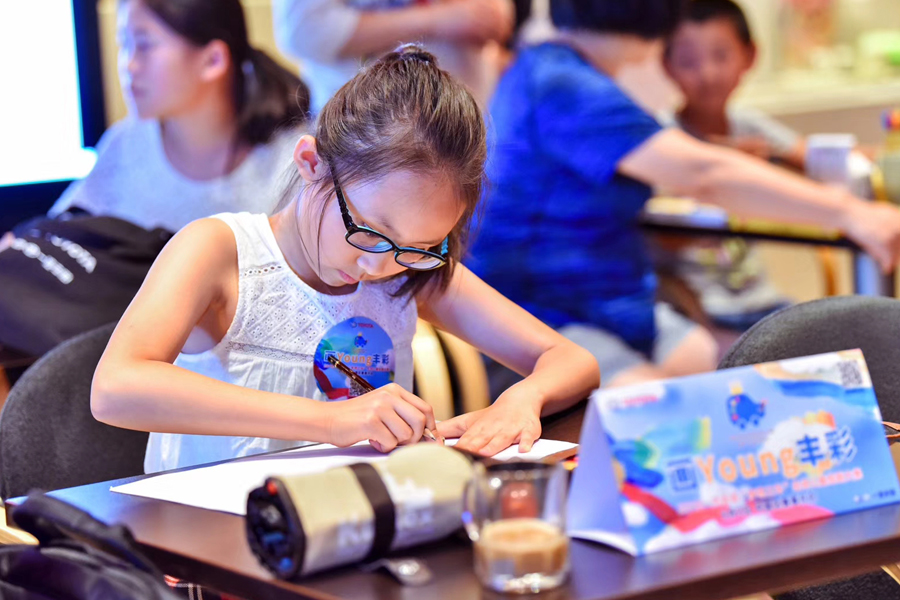 Gain great achievements through innovation model -- more than 1200 child dreams received within 24 hours
Since the recruitment of the painting contest, it has received extensive attention from parents and children. The "offline experience + online interaction" mode was adopted to maximize the participants' enthusiasm. As a highlight in the competition,the registration system H5 won great praise from children and parents across the country with its novel approach and good interactivity. It increased competition interest, fairness and transparency. FAW Toyota centered on the children's car dreams, and started with "Drawing Young Fengcai", combining online interactive experience and offline shop participation to enable FAW Toyota to help more children with their painting dreams go further. This novel model has collected more than 1200 pieces of painting in a short period of 24 hours. We have to say that this is also a pioneering initiative of FAW Toyota in the "dream car" global children's drawing contest.
Guard children's car dreams and create surprises for them
The painting contest will last until June 30th. FAW Toyota will also be there to guard every dream of the children. On their way to dreams of colorful cars, the surprise that FAW Toyota has brought to children is also full of expectations. After collecting dream car paintings, FAW Toyota will perform regional awards to the nation's top 210 outstanding artists in July. In December, the nation's top 35 outstanding artists will be invited to Shanghai to attend the national finals award. In addition, some selected works in China will be sent to the Japan TOYOTA Children's Painting Organizing Committee to participate the world finals, and the top six painters of the national outstanding paintings will be offered with a dream tour to Japan sponsored by FAW Toyota in January 2019. Let endless surprises be there with every colorful car dream. FAW Toyota will stay forever for every child with a colorful car dream.