FAW BESTUNE opens up the coolest mode, let's date with small urban armors in the countryside!Date with BESTUNE in the"countryside", bring a wonderful era for "people".Can I save a lot of money when buying a car? FAW BESTUNE comes into thousands of families with cars and gifts.Building beautiful countries, FAW BESTUNE has secret weapons!How to "tour" across countryside by cars? Fantastic FAW BESTUNE!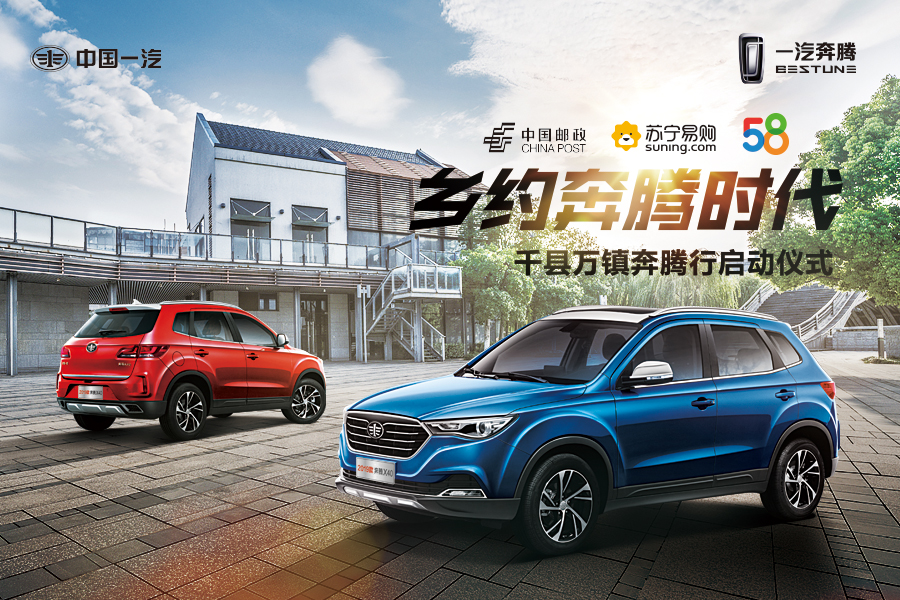 Big news! In response to the policy of "bring the countryside cars" to benefit farmers, on May 25, the Opening Ceremony of BESTUNE Tours Across Countryside was officially launched in Zhengding County, Shijiazhuang City. This time, FAW BESTUNE specially joined hands with China Post, Suning and 58 to bring its small urban armor BESTUNE X40 to the market, benefiting farmers with practical actions to activate the rural automobile consumption market.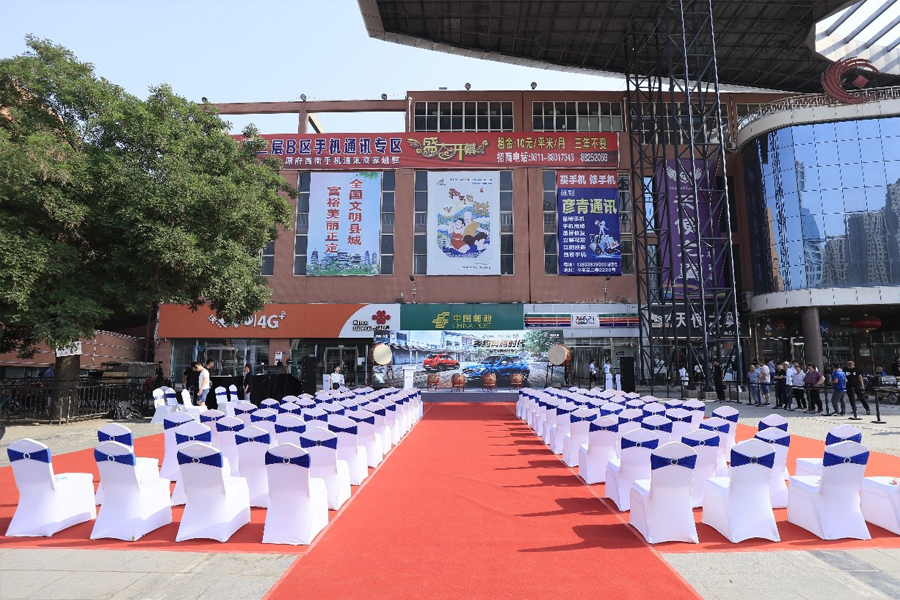 In order to give back rural consumers' deep love for the BESTUNE and thank them for supporting to FAW BESTUNE, this event will provide gifts of tens of thousands rmb: The price of BESTUNE x40 starts from RMB 54,800.00, and the comprehensive benefit subsidy is up to RMB 22,600.00 during the event.
Date with BESTUNE in the "countryside" for More Wonderful Times
With continuous advancement of beautiful countryside construction, the county and township market with villages and towns as the main body is becoming a new increasing market, and the consumption demand of farmers in the new era also focuses on quality and efficiency. However, due to the poor consumption channels in villages and towns, the experience of consumers is not satisfactory. The national policy of "bring the countryside cars" can fill this gap. As an important force of China's own brand on passenger cars, FAW BESTUNE has taken the initiative to introduce preferential policies to benefit farmers, revitalize beautiful countryside and promote agricultural development.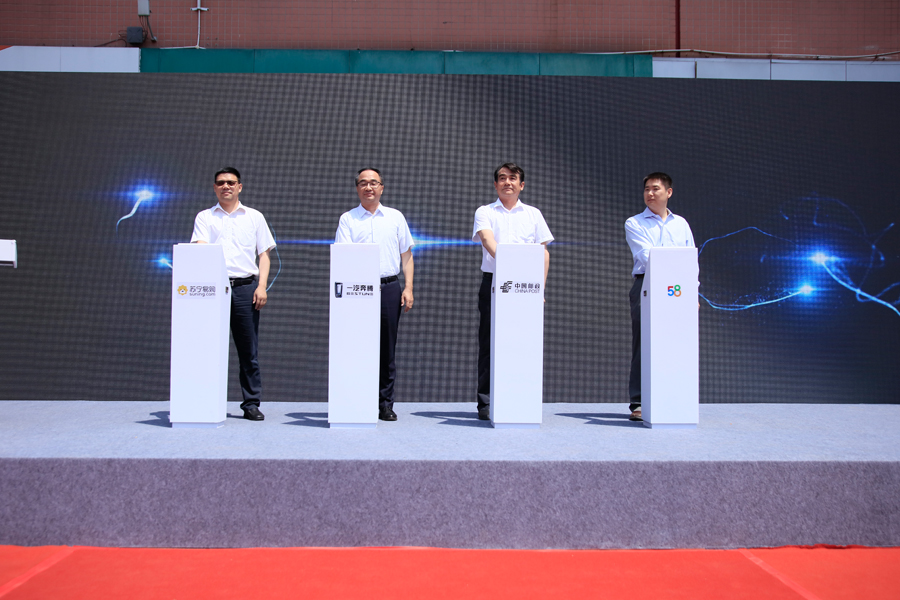 This time, FAW BESTUNE has also worked with China Post, Suning, 58 and other partners to share advantageous resources and jointly carry out innovative cooperation in new retail sales of cars. It has launched a highly preferential promotion for rural residents with products closer to the actual demands of car consumers and more affordable consumption policies. Therefore, consumers can easily experience online and offline one-stop services of watching, selection and purchase at home.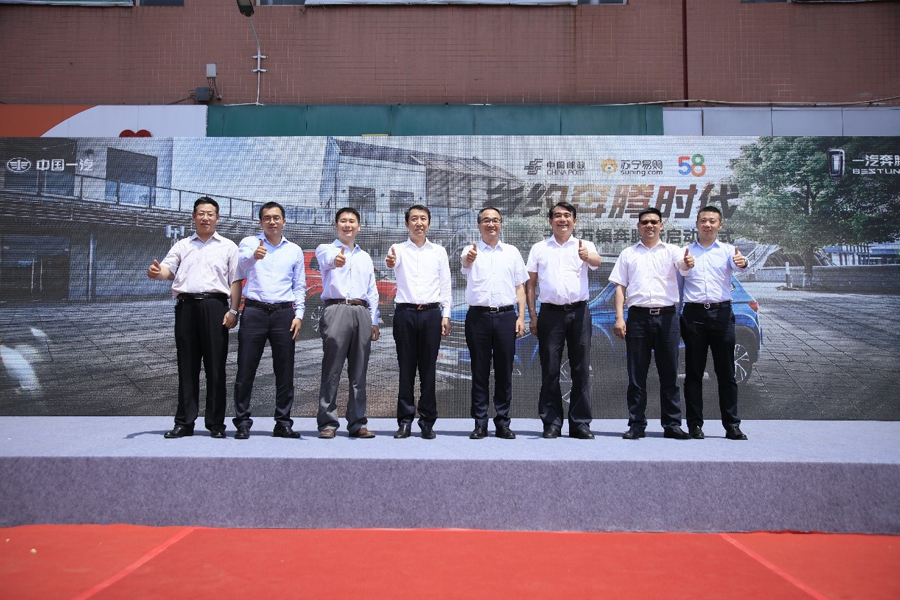 China Post has the channel advantage of county and township markets throughout villages and towns. Suning has the innovative experience of online and offline intelligent retail. The 58 is rooted in the countryside, connected to the agricultural market, serving the masses of farmers and gained their trust; FAW BESTUNE always insists on providing high-quality automobile products and services to consumers. This time, the four parties are working together to explore a new era of automobile retail development. They will certainly be able to promote each other and create new achievements.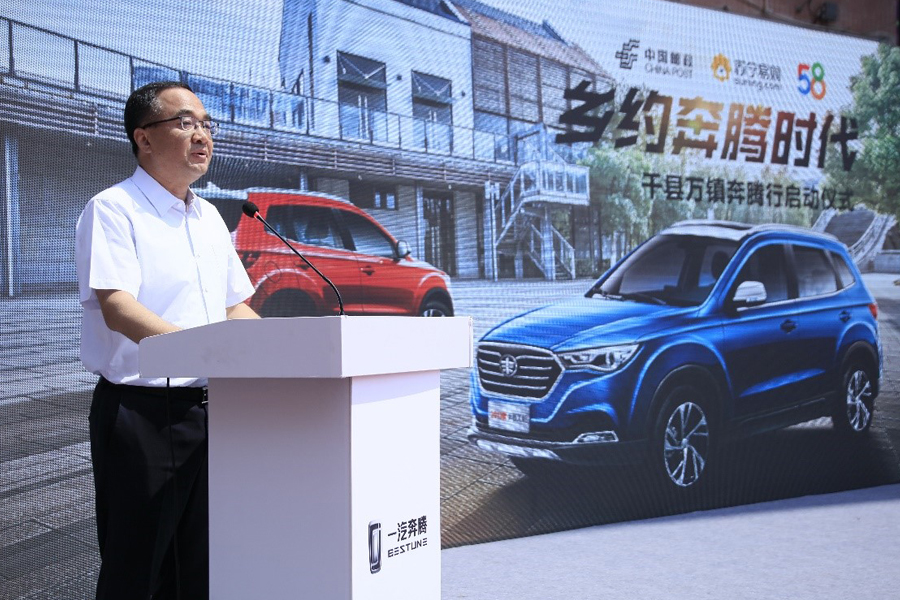 Mr. Yang Dayong, deputy general manager of FAW Car Co., Ltd., said: "We have come together for the common goal of bringing cars to the countryside. Let's join hands to advocate brand consumption, promote quality consumption and upgrade consumption in the county and township markets through the integration and utilization of advantageous resources. Let's make users in villages and towns happier and more comfortable."
On the scene of the activity, witnessed by mainstream media all over the country, Yang Dayong, deputy general manager of FAW Car Co., Ltd., Li Shanchuan, general manager of China Post Advertising Co., Ltd., Yi Zaixing, general manager of Suning Group Shijiazhuang Region, and Cong Lin, vice president of 58 Group jointly launched the opening ceremony.
BESTUNE X40: Small City Armor Makes Life Faster
With the continuous advancement of beautiful countryside construction, the demand for vehicles by rural consumers in the new era is no longer limited to the means of transportation. FAW BESTUNE X40, known as a small city armor, responded to their pursuit for a better life. As a heavyweight model in the BESTUNE brand family, BESTUNE X40 not only has the stylish appearance to control the trend and the technology to guide the future, but also has achieved impeccable quality and safety. It has become a popular star in SUV market and gained trust and love from customers.
BESTUNE X40 is a combination of leading technology and humanized social configuration. It can make drivers enjoy the pleasant time from intelligent social interaction. The equipped FAW BESTUNE D-Life 3.0 interconnected intelligent control system can realize the functions of vehicle unlocking, locking, starting, stopping and the like through a mobile phone. Meanwhile, it can monitor the vehicle state in real time and control the car anytime and anywhere. The voice system supports global wake-up. Any interface can wake up the voice assistant by saying "Hello, BESTUNE". It also supports "what you see is what you say", no wake-up words and custom wake-up words in specific scenes. It not only conforms to the usage habits of mobile life, but also provides users with extremely convenient connections and experiences.
BESTUNE X40 also has excellent performance in safety, control and quality. It adopts a reinforced 3H structure body and is equipped with BOSCH's 9th Generation ESP system, which can fully ensure the driving safety of users during driving. The 4GB series of high-performance engines carried in BESTUNE X40 match Aisin's new 3rd Generation 6 Tiptronic, with a 1.6L golden discharge capacity that combines efficiency and economy to ensure that drivers always have a perfect experience.
FAW BESTUNE is one of the top domestic independent brand automobile manufacturers. It has deployed its distribution network all over the country and always occupied a leading position in the domestic automobile market. This time, FAW BESTUNE joined with China Post, Suning, 58 and other partners to open the event of the BESTUNE Tours Across Countryside for "Date with BESTUNE in countryside". It not only strengthened the coverage of the county and township markets through online and offline network channel advantages, but also effectively solved the marketing blind spots under the traditional mode. While bringing more substantial and convenient automobile purchase platforms to rural consumers, it also made them deeply feel the original intentions of FAW BESTUNE to benefit more and more people.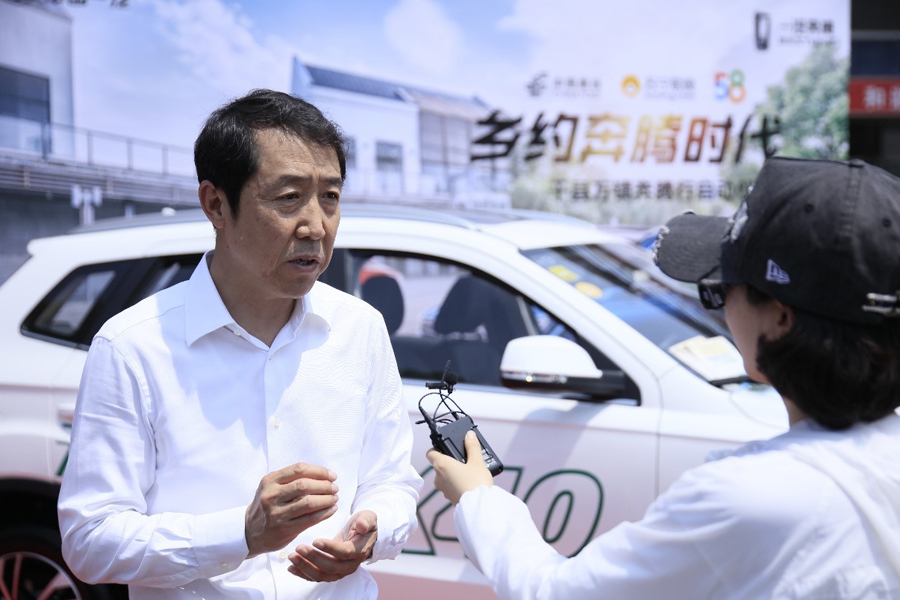 Building beautiful countries, FAW BESTUNE is taking actions! We believe that the the BESTUNE Tours Across Countryside for "Date with BESTUNE in countryside" will win great success, and BESTUNE X40 will certainly be loved and supported by consumers in the county and township markets!